Content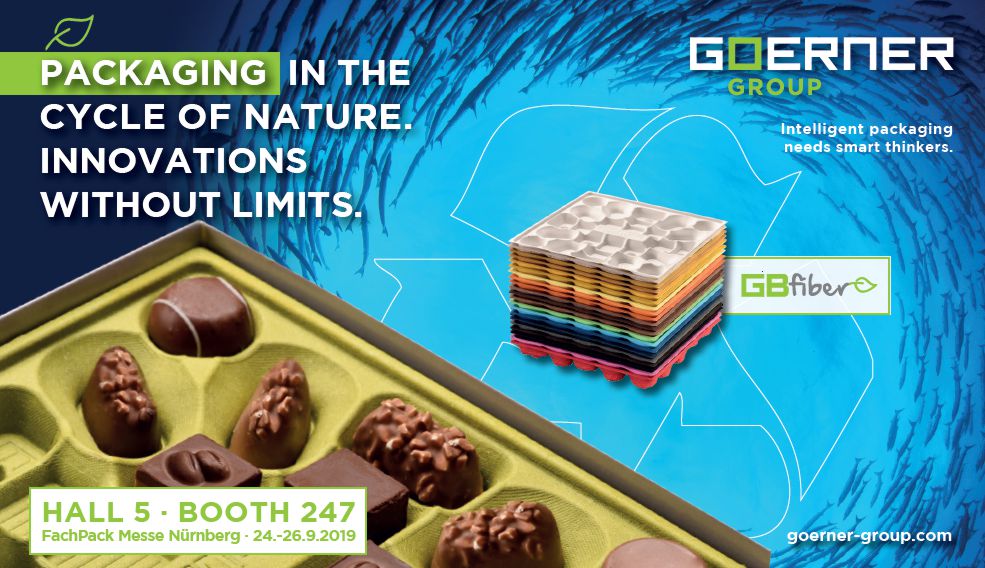 Packaging. Next generation.
At the moment we are particularly pleased to present GBfiber, the latest innovation from Goerner.
A packaging made of pure pulp fibre, water and dye that meets all the relevant requirements of industrial manufacturing processes. The technology has been developed to market maturity and, in our opinion, has great potential for firmly anchoring the self-evident nature of sustainable packaging solutions in customer understanding once and for all.
We owe this success to our expert Wilhelm Siller-Goerner and his team who, in cooperation with a partner of the Goerner Group, helped to develop the complex process technology. That's something we're proud of.
In addition, we have played a key role in innovating our toolmaking and gained valuable insights from the innovation processes and the workflows involved. This will help us to provide our future development partners with even better support regarding their innovation and development concerns.
We are looking forward to the next challenges from responsible industry partners who, like us, want to do everything in their power to drastically reduce the environmental impact.
You can give yourself alternatives.
GBfiber has been certified and approved for direct food contact by the German ISEGA institute.
GBfiber can stand up to the cost comparison for deep-drawn parts made of single-use plastics. However, instead of generating plastic waste, our innovation can be completely recycled as waste paper and thus fully reintegrated into natural cycles.
Compared to other sustainable solutions from our competitors, GBfiber consists of pure pulp fiber from FSC-certified raw material sources, water and small amounts of dye. Nothing else. We can therefore dispense completely with food-based industrial starch and set new standards in terms of purity.
Sustainable packaging is becoming increasingly important in purchasing behaviour.* From now on, the industry can offer its customers 100% sustainable packaging. This should not be described as an alternative but rather as the new standard.
We are looking forward to presenting GBfiber for the first time at FachPack 2019.
* Source: Pro Carton – Study into the
European consumer perception of packaging.